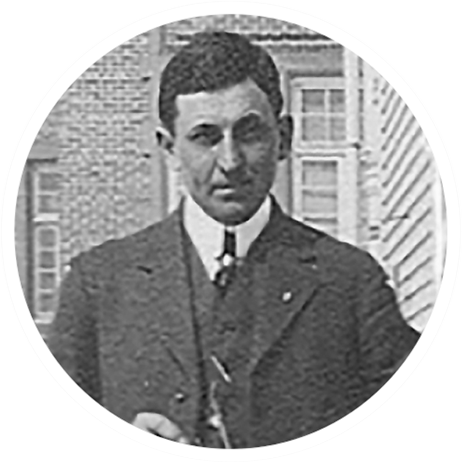 Our Story
In 1902, Harvey Seltzer, an ambitious butcher, mastered a unique blend of spices and 100% beef, along with a 3-day natural hardwood smoking process that helped create the world of Lebanon Bologna in Lebanon County Pennsylvania.
Nestled in the gentle rolling hills of Pennsylvania Dutch country, the Seltzer family carefully guards the secret to producing our beloved smoked meats. Our savory creations originated in the 19th century as resourceful Pennsylvania Germans incorporated Old World butchering, curing, and sausage making skills into life on Lebanon County farms.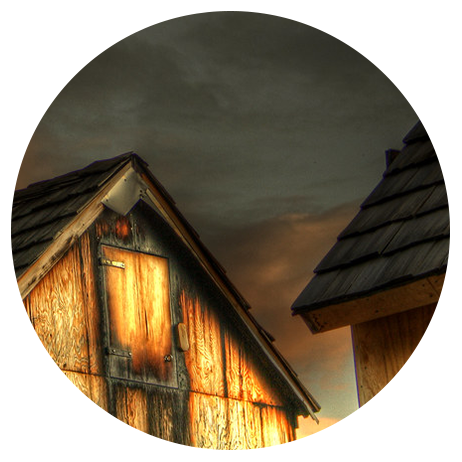 Our Smokehouses
Our process hasn't changed much in over a century and has been handed down through four generations. Our family takes great pride in handcrafting the world's finest smoked meats and will simply never sacrifice quality for profits. We never use fillers or artificial smoke in our premium products. Today, we still defy modern cost cutting methods and produce our products the old-fashioned way—in tall, wooden smokehouses over hand-tended fires. Some claim that the secret to Seltzer's distinctive taste lies not just in the ingredients, but in our darkened smokehouses where slow, steady billows of smoke penetrate our loaves of aged beef. As the world's largest producer of Lebanon Bologna, we believe that the love and attention to detail our artisan craftsmen put into creating Seltzer's products, is what helped us earn our reputation as one of the premier smokehouses in the country.
At Seltzer's Smokehouse, where the smell of smoldering wood and perfectly cured meats permeate the air, quality control is an integral facet of our operations. Years ago, when the Federal Government began inspecting meat-packing plants, Seltzer's was the very first federally inspected Lebanon Bologna company in the country. Now, we are one of the oldest continually USDA-inspected operations in the United States.
Today, we are 4th generation owned and still a permanent fixture in the small town of Palmyra, PA. Generations of families have worked here through the years, many of which have been with us for 20, 30, 40, and even 50 years. We are proud of our team and of our neighbors and we continue to generously give back to the community that has supported us for so long.
Attesting to our reputation for excellence, all of Seltzer's smoked meats are prepared with typical Pennsylvania Dutch quality and pride. In Lebanon County, where "good food and plenty of it" has long been a way of life, Seltzer's has become an American tradition.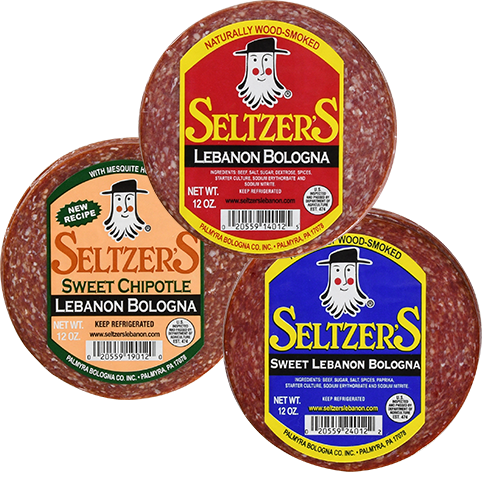 Our Promise
We promise to always make 100% all-beef naturally smoked meats that you'd be proud to make a tradition in your family, just like they are in ours.
From our family to yours, we say: "Welcome to the Smokehouse"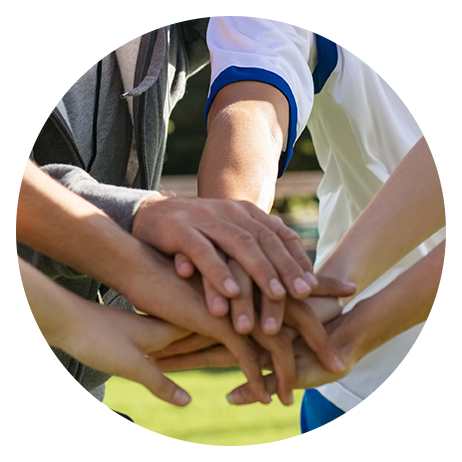 Our Community
Community is everything here at Seltzer's Smokehouse. We strive to foster the health, happiness, and prosperity of others and are honored to support so many wonderful organizations within our home region. Since 1902, it's been one of our core values to give back to the community that has given so much to us.
We believe that supporting the youth of our country is so important, as it is where we can make the most significant impact on the future.
Back in 1954, our very own Geneva "Ginny" Seltzer helped start the Palmyra Public Library and remained involved with the library until her passing in 2018. The Seltzer family has also supported the youth of our community by allotting land to be used by the Palmyra Softball League for many years.
Through the years, we have had a special relationship with organizations like The Caring Cupboard, whose mission it is to help fight hunger in our area. Each year we donate over 20,000 lbs of food that are distributed to families in need because we believe that no child and no family should go hungry.
Four generations since the start of our family business, we remain heavily involved in our community because we believe that together, we are stronger. Our success rests on the shoulders of our community—past, present, and future, and we consider the folks here in Lebanon County, PA to be our "Neighbors". We are so grateful to be a part of this wonderful region and this great country.
Seltzer's Proudly Supports These Great Organizations:
American Cancer Society
Boy Scouts of America
Central Pa Make-A-Wish Convoy
Giant Markets – Supporting Children's Miracle Network, Ronald McDonald House
Hospice of Lancaster
Humane Society of Harrisburg
Kiwanis Clubs of Central Pa
Lion Clubs of Central Pa
Love & Grace Ministries – Orphanage in Haiti
Penn State Scholarship Fund
Relay for Life
Rotary Clubs of Central Pa
Weis Markets Charity – supporting Geisinger Medical Center