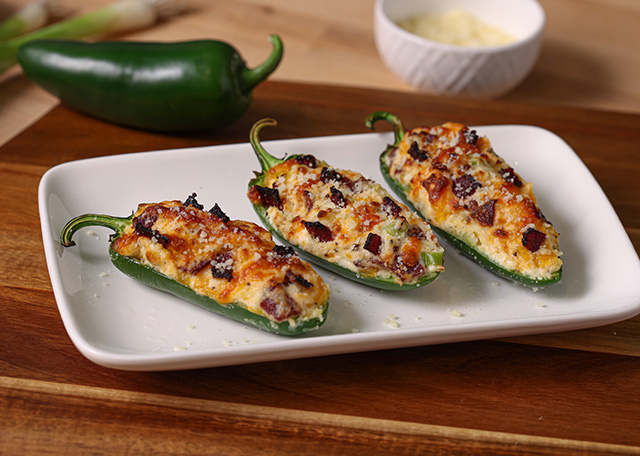 Seltzer's
Lebanon Bologna Jalapeño Poppers
8 oz Seltzer's Bologna, sautéed and chopped
12 jalapeños
8 oz cream cheese, room temp
1 garlic clove, minced
¼ tsp salt
¼ tsp ground black pepper
3 Tbsp green onion, chopped
1 cup shredded mild cheddar cheese
1 Tbsp Parmesan cheese, optional
Cut the jalapeños in half lengthwise. Remove the seeds and membranes from the jalapeños and discard them.
For the filling, combine the cooked bologna, cream cheese, shredded cheese, garlic, green onion, salt and pepper in a large mixing bowl.
Fill each half of a jalapeño with the mixture.
Cook the stuffed jalapeños in batches in the air fryer – 6 halves for 4-5 minutes at 350°. Check frequently.
Serve with a sprinkling of Parmesan cheese on top.