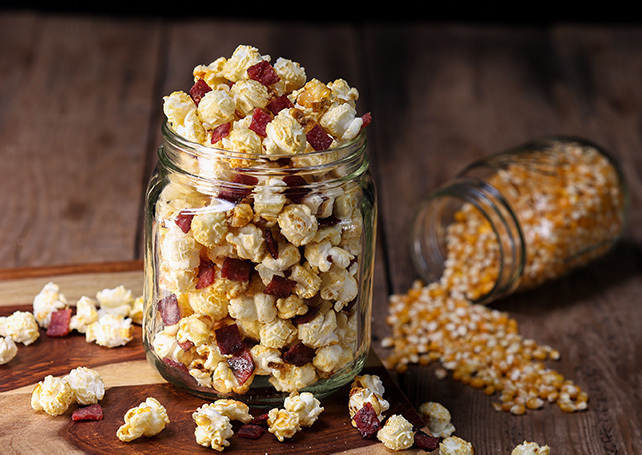 Seltzer's
Maple Bologna Popcorn
6 cups popped popcorn
1 pack Pre-Sliced Seltzer's Lebanon Bologna
1 tsp baking soda
1/3 cup maple syrup
1 cup brown sugar
4 tbsps butter
Preheat oven to 350°.
Place Seltzer's Pre-Sliced Bologna on a cooling rack over a foil wrapped baking sheet.
Brush maple syrup on the slices. Bake for 12 minutes. Allow to cool for 15 minutes.
When bologna has cooled, slice into small pieces and set aside.
Melt butter in a sauce pan over medium heat.
Add brown sugar and maple syrup and bring to a boil.
Simmer over low heat for 5 minutes.
Stir in baking soda.
Pour mixture over popcorn, add bologna pieces and stir until evenly coated.